China's imports of Russian oil jumped 55% last May, displacing Saudi Arabia from the first place among crude suppliers to Beijing, 19 months after Riyadh topped the list.
China's General Customs Administration data indicated today, Monday, June 20, that Russian oil imports are transported through East Siberian and Pacific pipelines, the Guardian reported.
The newspaper pointed out that the noticeable increase in China's imports of Russian oil occurred thanks to the war in Ukraine and the imposition of economic sanctions on Moscow, which prompted a reduction of nearly 30% of the crude of the aggressor country on its neighbor, according to what was seen by the specialized energy platform.
A Significant Increase
The General Customs Administration of China revealed a significant increase in Russian oil imports during the month of May, recording about 8.42 million tons.
She explained that the volume of shipments of Russian oil equivalent, which entered China by sea, amounted to two million barrels per day, and increased by approximately 25% from 1.59 million barrels per day last April.
Beijing is the largest oil importer in the world, as the Russian invasion of Ukraine, on February 24, prompted private and government Chinese companies – including the country's largest oil refinery company, Sinopec – to intensify their purchases of Moscow crude during the last period.
Russia offered oil price cuts of up to 30%, which ensured that it would continue marketing its crude despite Western economic sanctions aimed at destroying its economy and filling its coffers with foreign dollars.
Russian Oil Exports
In May, the value of Russian oil exports amounted to about $20 billion, an amount that Moscow was able to achieve, not only through lower prices, but also because of the rise in global prices.
The global oil price has jumped by 60% over the past 12 months, with Brent crude currently hovering around $112-$120 a barrel.
The increased demand for oil since the beginning of last year, thanks to the recovery from the Corona epidemic (Covid-19), in addition to the war in Ukraine, contributed to the significant increases in prices.
Moscow is still reaping profits from selling its oil, despite America's ban on Russian oil and gas imports, after it launched war on Ukraine for a short period, and Europe will join it at the end of this year, according to the latest union agreement.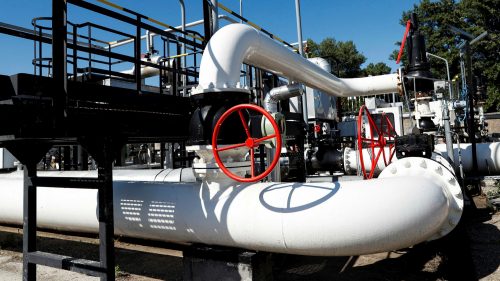 Chinese Support
China has taken a position indirectly supportive of Russia since the beginning of its war in Ukraine, which appeared to be a support from President Xi Jinping to Vladimir Putin, as Beijing remained silent at the beginning of the war, but criticized Western economic sanctions on Russia, describing them as "financial terrorism". and "economic armament".
China has also criticized Western countries' arms sales to Ukraine, led by the United States and the United Kingdom.
Saudi Arabia ranked second among the largest exporters to China, after it was toppled by Russian oil imports from the first place in May.
The Kingdom's exports to Moscow increased by 9% on an annual basis, recording 7.82 million tons, or 1.84 million barrels per day, which means a decrease from last April, which recorded 2.17 million barrels per day.
First Place Exchange
19 months ago, or more than a year and a half ago, Moscow was the number one exporter of crude oil to China, a position that Saudi Arabia removed from it as it increased its exports to Beijing.
The data of the Chinese General Customs Administration reveals that China imported about 260,000 tons of Iranian crude last month, so that the Asian country, which is also subject to Western sanctions, occupies the third place again, for the first time since last December, which was in line with early expectations that had previously been made. Developed by Reuters.
The data showed that Iranian oil imports continued, despite the long-term sanctions on Tehran, to record 7% of China's total oil imports.
In general, the Customs Administration showed an increase in Chinese oil imports in May, at an annual level, by 12%, and amounted to 10.8 million barrels per day, compared to 10.3 million barrels per day in the same month last year.
However, customs data showed that no quantities of sanctioned Venezuelan oil were imported either, as state oil companies have avoided purchases since late 2019 for fear of exposure to secondary US sanctions.