Lucid (NASDAQ: LCID) stock is trading in the opening market, today, Monday, down 3.79%, to reach the level of $41.98 .
The stock was up nearly 10% on Friday, as the electric car maker rebounded for a second session after the last big drop, and activity in the stock was strong, with more than 78 million shares of the company being traded by the time the stock market closed.
The intention to expand in Europe supports Lucid's stock
Hints of European expansion add more optimism to Lucid in terms of sales growth, excluding Tesla (NASDAQ: TSLA).
Lucid has the best value for money in the electric vehicle segment, and the company can scale delivery faster than any other company in the segment.
There is some positive news for Lucid (NASDAQ: LCID), as the company tweeted that expansion into European markets will begin this year, and country-specific delivery information is expected at a later date.
Lucid has received online reservations from clients in Austria, Belgium, Denmark, Finland, France, Germany, Iceland, Italy, Monaco, the Netherlands, Norway, Spain, Sweden, Switzerland and the United Kingdom.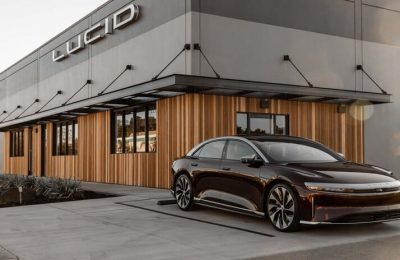 Why did Lucid's stock lag behind Tesla?
Tesla announced on Monday that it will deliver 30,000 electric cars in the fourth quarter of 2021, and 93,000 electric cars in all of 2021; Which led to the shattering of the few analysts' expectations.
And while this news might sound good for the electric car stocks sector in general, it might be good news for Tesla in particular.
On the other hand, Lucid Corporation reported a loss of $524.4 million in the last quarter, as it was struggling to increase production.
On the other hand, Lucid says, it has 17,000 pre-orders for its electric cars, and this means that Lucid may lose out financially for some time; In order to fulfill those requests.
According to analysts, Lucid will record losses until at least 2024.
The path is not at all clear for Lucid, and it cannot be said that investors selling Lucid today are wrong to do so.