More than 100 world leaders pledged to end deforestation by 2030, with around £14 billion ($19.2 billion) in public and private money, in the first major agreement at the COP26 climate summit in Glasgow.
Experts welcomed the move, but cautioned that the previous deal in 2014 "failed to slow deforestation at all" and that commitments must be met.
Logging contributes to climate change, because it depletes forests that absorb huge amounts of carbon dioxide, according to CNN.
Historic Pledge
British Prime Minister Boris Johnson has made clear that more leaders than ever – a total of 110 people – have made this historic commitment.
"As we sign this declaration today, let's also catalyze a fundamental shift in public and private funding…let's direct the money toward securing the rights of indigenous peoples and local communities," he said.
"We must stop the devastating loss of our forests, end humanity's role as nature killers, and instead become nature's guardian."
Countries that signed the pledge – including Canada, Brazil, Russia, China, Indonesia, Congo, the United States and Britain – cover about 85 percent of the world's forests.
Some of the funding will go to developing countries to restore damaged lands, tackle wildfires, and support indigenous communities.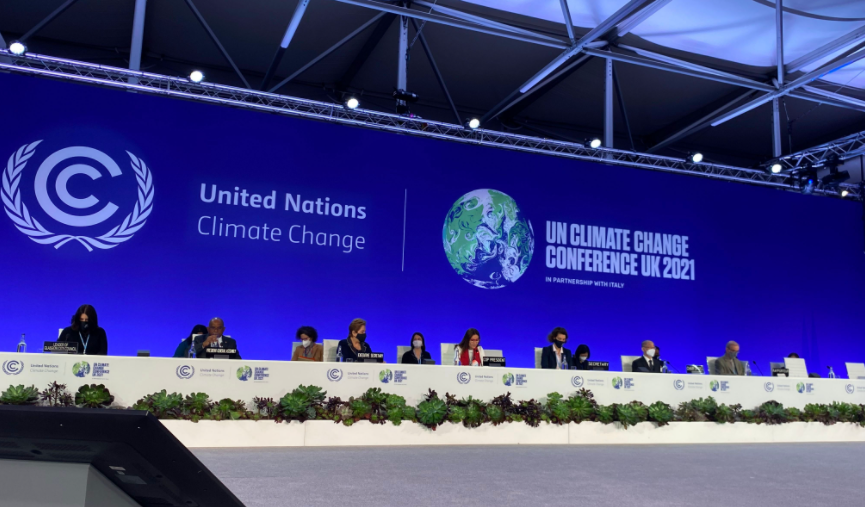 Congo Basin Pledge
A £1.1 billion ($1.5 billion) fund will be created to protect the world's second largest tropical rainforest, in the Congo Basin.
Johnson announced that more than 10 countries, the Bezos Earth Trust and the European Union have signed the Congo Basin pledge, which will raise more than $1.5 billion to protect important forests and carbon stores.
Johnson stressed that the world – during COP26 – is coming together around the efforts of the presidents of Congo and Gabon, "to mobilize at least $1.5 billion over the next 5 years to help protect the precious ecosystems of Central Africa."
He added that the money was part of a new global pledge of more than $12 billion in forest financing, which he said represented "the largest collective commitment of public funds to forests and climate action in history."
Other Pledges
Governments of 28 countries have committed to eliminating deforestation from global trade in food and other agricultural products, such as palm oil, soybeans, and cocoa.
These industries lead to the loss of forests by cutting down trees, to make room for animals to graze or to grow crops.
More than 30 of the world's largest financial companies have also promised to end investment in activities related to deforestation.
Biden's Forest Plan
For his part, US President Joe Biden announced a new plan to preserve global forests, on the second day of the COP26 climate summit.
"Today I am announcing a new Global Forest Conservation Plan, which will bring together the full range of US government tools – diplomacy, financial, and policy – to halt forest loss, restore critical carbon sinks, and improve land management," Biden said.
He noted that forests have the potential to reduce carbon globally by more than a third.
"So we need to take this issue with the seriousness of decarbonizing our economies," he said. "That's what we're doing in the United States."
SOURCE :ATTAQQA