Ethiopia seeks to be a major player in the African arena through an ambitious plan to expand the field of renewable energy, and to export it to the Horn of Africa and East African countries on a large scale.
The government announced an ambitious plan to invest $40 billion in building new infrastructure to produce renewable energy over the next 10 years.
This plan aims to export electricity produced from hydroelectric power plants, wind power, solar power and geothermal energy, mainly to East African countries.
By implementing this strategy, Addis Ababa expects to invest $40 billion in 71 renewable energy projects, according to Africa21.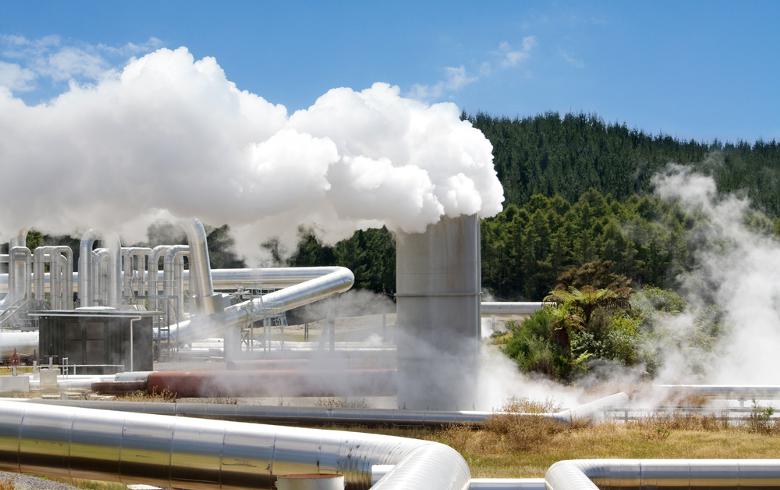 Ambitious plan
The plan is a huge ambition for the 4,965 megawatt East African nation, according to the US Agency for International Development's Power Africa initiative, which aims to bring clean electricity to 14.8 million new homes and businesses.
However, this capacity is expected to double with the start of operation of the Grand Ethiopian Renaissance Dam, which will have a capacity of 6,450 megawatts.
The Ethiopian government continues to develop its hydroelectric infrastructure as part of its new plan, as Addis Ababa plans to build 16 hydroelectric dams in the coming years.
Wind power project
Wind energy is an important part of the Ethiopian government's plan, as it looks to implement 24 wind energy projects in the coming years.
Ethiopia has recently begun to develop its potential in the field of wind energy, as it will implement the first project about 150 kilometers south of the capital Addis Ababa, near the town of Itea, in the regional state of Oromia.
Addis Ababa expects the Asilah wind farm, built by Siemens Gamesa, to have a capacity of 100 megawatts by 2023, which will save more than 260,000 tons of carbon dioxide emissions annually.
The farm will be located between the cities of Adama and Asilah, and will contribute to providing clean and affordable energy to the country's electricity grid.
Expansion of solar energy
Ethiopia also plans to expand in the field of solar energy, working to implement at least 14 projects over the next 10 years.
Ethiopia is lagging behind in solar energy and is not yet producing it on a large scale, although the first projects will be developed under the umbrella of the International Finance Corporation (IFC), the World Bank's private sector finance arm.
Geothermal power generation
On the other hand, Ethiopia has already started generating geothermal energy by exploiting its potential in the Rift Valley, with projects in Tolo Moi, Aloto Langano and Korbeti.
Addis Ababa wants to implement 17 geothermal projects in the coming years, and is expected to have an installed capacity of 35,000 megawatts by 2037.
While Ethiopia is considering harnessing much of this electricity for foreign trade, particularly in the Horn of Africa and more broadly in East Africa, it must also provide electricity to half of its population.
The country's 2017 National Electricity Program outlines a plan to provide electricity to citizens by 2025, with the help of off-grid solutions that cover 35% of the population.