The citizens of Nigeria recently woke up to a crazy rise in the prices of liquefied petroleum gas, or "cooking gas," which prompted most families to use firewood and coal.
Evidence suggests that Christmas rituals will be affected if cooking gas prices rise to 10,000 Nigerian naira ($24.33) by December.
Some parts of Lagos saw the sale of a 12.5-kg gas cylinder from 9,500 to 9,500 naira, compared to 3,500 naira in February, according to The Sun.
(1 Nigerian Naira = 0.0024 US dollars)
Dark Christmas
With the current price action, the increased demand for cooking gas in Nigeria will affect the Christmas and New Year celebrations.
Some stakeholders within the value chains of LPG attributed the high cost to fluctuations in foreign exchange rates, high global crude oil prices, insufficient allocations for LPG in the local market, and poor infrastructure, in addition to the re-imposition of 7.5% customs duties on LPG. Imported liquefied petroleum.
Nigeria expands LPG for cooking fuel
And the Daily Sun revealed that food vendors have returned to using firewood, after a hiatus of years, due to the high cost of cooking gas.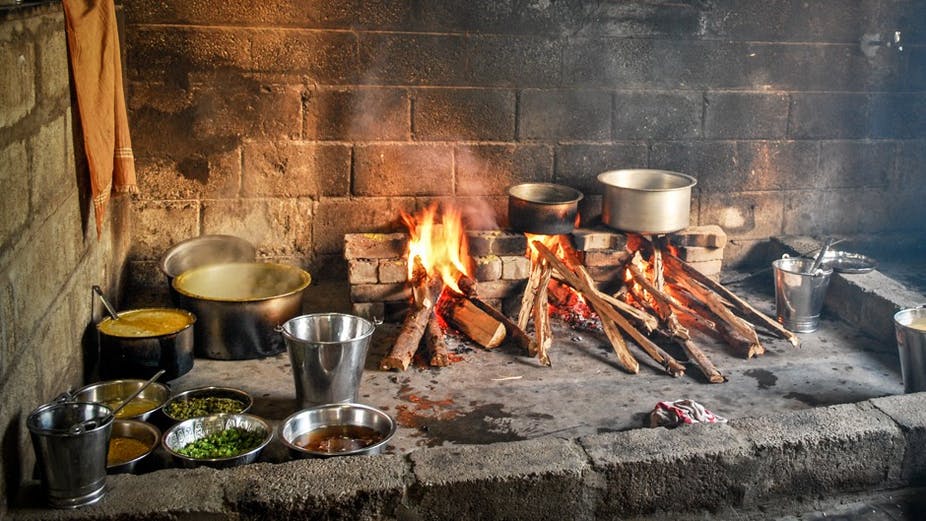 For families, families reduced their cooking habits to once or twice a day, while grains replaced solid foods.
A housewife in Abu Egba district of Lagos city said that cereal has become the main meal for her children, while using hot water for bathing has become a luxury since the price hike.
Lack Of Coordination
While the Vice-President of the Nigerian LPG Association, Felix Ikondayo, commented that the Nigerian Customs Service's decision to increase revenue drivers led to the retroactive collection of value-added tax on imported and consumed LPG.
He said that the customs have notified importers of LPG of their plans to collect 7.5% value-added tax on imported LPG.
As a result, importers suspended imports, and then LPG imports fell by about 50% in September.
Felix Ikondayo believes that the reason is due to the lack of coordination between the Ministry of Finance and Customs. While the ministry promised to notify the Customs Department to suspend the collection of value-added tax, the latter did not receive any orders to do so.
For his part, Executive Secretary of the Nigerian LPG Marketers Association, Bassi Essien, stressed in October that the government needed to review the import duties and value-added tax recently introduced, or else cooking gas prices would rise to 10,000 Nigerian naira.
Cut Down Trees
On the other hand, the Southeast Youth Leaders Coalition has warned that the high cost of cooking gas is driving most Nigerian families to use wood and charcoal.
The group explained that 70% of Nigerians who used gas for cooking returned to using firewood and charcoal, and trees were cut down every minute throughout the day for the purpose of cooking, according to the Daily Post website.
She urged Nigerian President Muhammadu Buhari to take urgent action to curb price hikes, adding that government negligence will lead to dire consequences for forests and the ecosystem.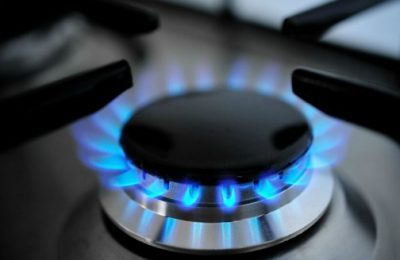 Contradictions
A few days ago, more than 100 countries – including Nigeria – promised to end deforestation by 2030, at the last COP26 conference in Glasgow.
At the same time, Nigeria has the largest natural gas reserves in Africa, and the fifth largest exporter of liquefied natural gas.
LPG replaces firewood to conserve forests in Nigeria
Nigeria locally produces only about 35%, and imports 65% of liquefied petroleum gas.
As importers of LPG stopped importing due to the imposition of taxes, prices rose.
Analysts believe that President Buhari should intervene to raise all taxes imposed on cooking gas, and seek to provide it at reasonable prices suitable for families.
This is a step to prevent the destruction of forests in Nigeria, which plays a major role in reducing carbon dioxide levels.
SOURCE : ATTAQQA