The rise in natural gas prices in many parts of Europe has led to a revival of coal power plants and reaped huge profits, in contrast to European climate policies, which is a setback for efforts to reduce carbon emissions.
At the COP26 climate summit, the European Union and the United Kingdom have been urging world leaders to support ending coal consumption, reducing profits from emissions sources such as coal-fired power plants, and shifting capital toward green energy, but to no avail.
Power Stations
Coal power plants in Europe saw a series of shutdowns in 2020, and analysts predicted the demise of the coal era, but the shortage of natural gas puts Europe at risk of shortfalls in electricity generation and heating fuel supply by next spring, The Wall Street Journal reported.
So the power plants turned back to using coal and brown lignite to fill the gap, and those plants reaped a bumper profit, and profits doubled again this week, after German regulators dashed dealers' hopes for quick approval of the Nord Stream 2 pipeline.
It is worth noting that the United States opposed the Nord Stream 2 pipeline, which would double Russia's ability to export gas directly to Germany, and the Kremlin has linked additional gas exports to getting a green light.
Britain will continue to rely on coal until next year
Trafigura warns: Oil prices will reach $100… and Europe is threatened by power cuts
The International Energy Agency expects that gas prices will not decline during the winter
Bernadette Pappe, head of market analysis at Hungarian company Vertis Environmental Finance, which deals with carbon tax credits, said high gas prices are the reason for the use of coal, oil and all polluting fuels.
She added that many customers of electricity generation facilities in Central and Eastern Europe have switched to coal, because gas prices have risen to record levels this year.
Electricity Price Hike
Energy markets in Europe are driven by gas prices, analysts report, so electricity prices have reached historically high levels in the UK, Germany and elsewhere.
In contrast, coal prices have fallen since October, when China started to demand fuel in an effort to avoid a winter blackout.
Coal power plants are now asking for high prices for coal-fired electricity, whose price has halved over the past month.
Natural gas prices threaten hydrogen production (report)
Coal power plants in Germany have, as of this November, secured 57.10 euros, or $64.65, for each megawatt-hour of electricity they will generate in December.
Data from the Argos Media platform, dating back to 2017, with the exception of this fall, indicated that this price is 4 times higher than the previous high, and gas stations are now asking for 2.26 euros per megawatt-hour of base-load electricity they generate next month.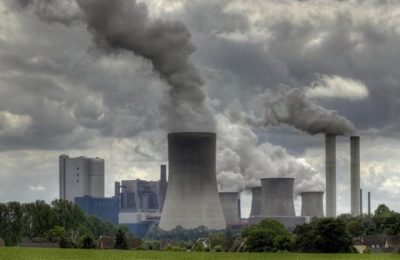 Energy Markets
Future energy and carbon markets show that coal-fired power plants will be more profitable than their gas competitors through 2023, said analyst at Argus Media, Justin Cooley.
Germany, among the major economies in Europe, continues to suffer from the largest addiction to coal and lignite consumption, generating about 40 gigawatts of electricity from the two fuels in September and October, the largest number for this time of year since 2018, According to Argos Media.
For its part, emissions prices have jumped 14% over the past month, to about 67 euros per metric ton of carbon dioxide, and those prices have risen under an agreement in Glasgow on the rules on how countries and companies trade credits across borders.
SOURCE : ATTAQQA