Chinese electric car maker Nio reported mixed financial results for the third quarter of 2021, with supply chain issues related, in particular, to a global chip shortage.
China's accelerating shift towards electric cars helped reduce the loss of Neo – the main competitor to the US giant Tesla – while generating revenues that exceeded analysts' expectations.
"Demand remains strong, and our new orders reached a new record high in October," commented the company's founder and CEO, William B. Lee.
"Despite the ongoing fluctuations in the supply chain, our teams and partners are working closely together to secure supply and production for the fourth quarter of 2021," he added.
Company Results
Niu incurred a loss of 835.3 million yuan (130 million US dollars) in the third quarter of the year, compared to a deficit of 1.05 billion yuan (164.3 million dollars) in the same quarter last year, according to the results statement released by the company.
That compares with analysts' estimates of a shortfall of 863 million yuan ($135.04 million), according to data compiled by Bloomberg.
Revenue rose to 9.805 billion yuan ($1.54 billion), an increase of 116.6 percent from the same quarter of 2020, exceeding analysts' estimates of 9.32 billion yuan ($1.46 billion).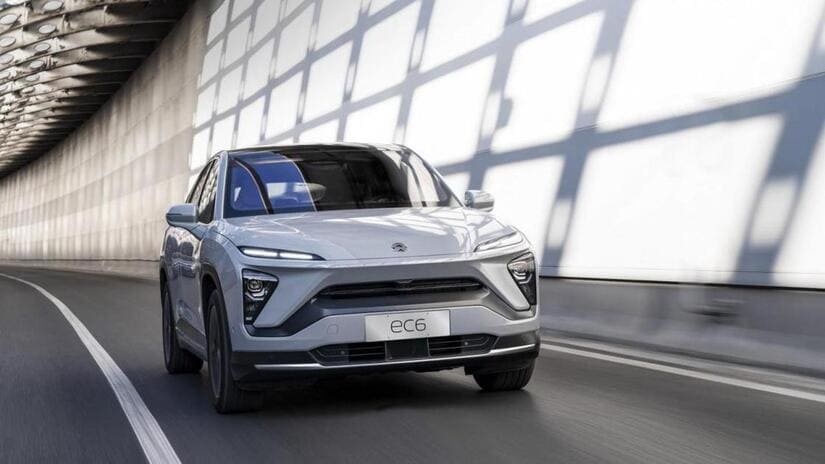 Car Sales
Auto sales totaled CNY 8.6 billion ($1.35 billion), up 102.4% compared to the same quarter last year, and 9.2% compared to the second quarter of 2021.
Auto sales accounted for about 88% of Neo's total revenue for the quarter.
The company's car margin – a measure of total car sales margin – was 18%, compared to 14.5% in the same quarter last year.
When the car margin is higher, it means that more car sales have been made relative to the car manufacturing costs.
Neo said the annual rise in its car margin was primarily driven by higher average selling prices and lower material costs.
Auto Deliveries
NEO delivered a total of 24,439 vehicles in the third quarter of 2021, an increase of 102.2% from the same quarter last year, and 11.6% from the previous quarter.
Total vehicle deliveries can be divided into 3 models: 5,418 ES8s, 11,271 ES6s and 7750 EC6s.
The number of vehicle deliveries provides an indication of the demand for Neo cars, as well as the company's ability to expand production.
Delivery Drop In October
The auto deliveries, which were reported in early October, exceeded analysts' expectations.
The company indicated – in its statement – that car deliveries for the month of October decreased by 27.5% year on year, as only 3,667 cars were delivered.
Neo attributed the significant drop in deliveries compared to the same period last year to manufacturing line upgrades, preparations for new products, and fluctuations in supply baskets.
Quarterly Forecast
Neo expects vehicle deliveries for the fourth quarter of 2021 to be between 23,500-25,500, which represents a year-on-year increase of approximately 35.4% to 46.9%.
It also expects revenues to rise between 41.2 percent and 52.2% compared to the fourth quarter of 2020, ranging between 9.376 billion yuan ($1.47 billion) and 10.105 billion yuan ($1.58 billion).
SOURCE : ATTAQQA