Oil prices rose during trading today, Wednesday, June 1, 2022, after European Union leaders agreed on a partial and gradual ban on Russian oil, coinciding with China ending its closure due to Covid-19 in Shanghai.
Oil prices had concluded yesterday's session, amid volatile trading; US crude turned lower, while Brent crude rose near $123.
Oil Prices Today
The price of the futures contracts for the benchmark Brent crude – for delivery next August – rose by 0.58%, to reach 116.86 dollars per barrel.
The price of future contracts for West Texas Intermediate crude – for delivery next July – rose by 0.20%, recording $115.61 a barrel.
The two benchmark crudes (Brent and West Texas Intermediate) had ended May's trading with monthly gains of 14.6% and 9.5%, respectively.
Russian Oil Embargo
European Union leaders agreed in principle on Monday to cut 90% of oil imports from Russia by the end of this year, the bloc's toughest sanctions yet on Moscow since the invasion of Ukraine three months ago, which Moscow describes as a "special military operation." .
Once fully approved, the sanctions on crude oil will be implemented in phases over 6 months, and on refined products over 8 months. The embargo excludes pipeline oil from Russia, a concession to Hungary and two other landlocked countries in Central Europe.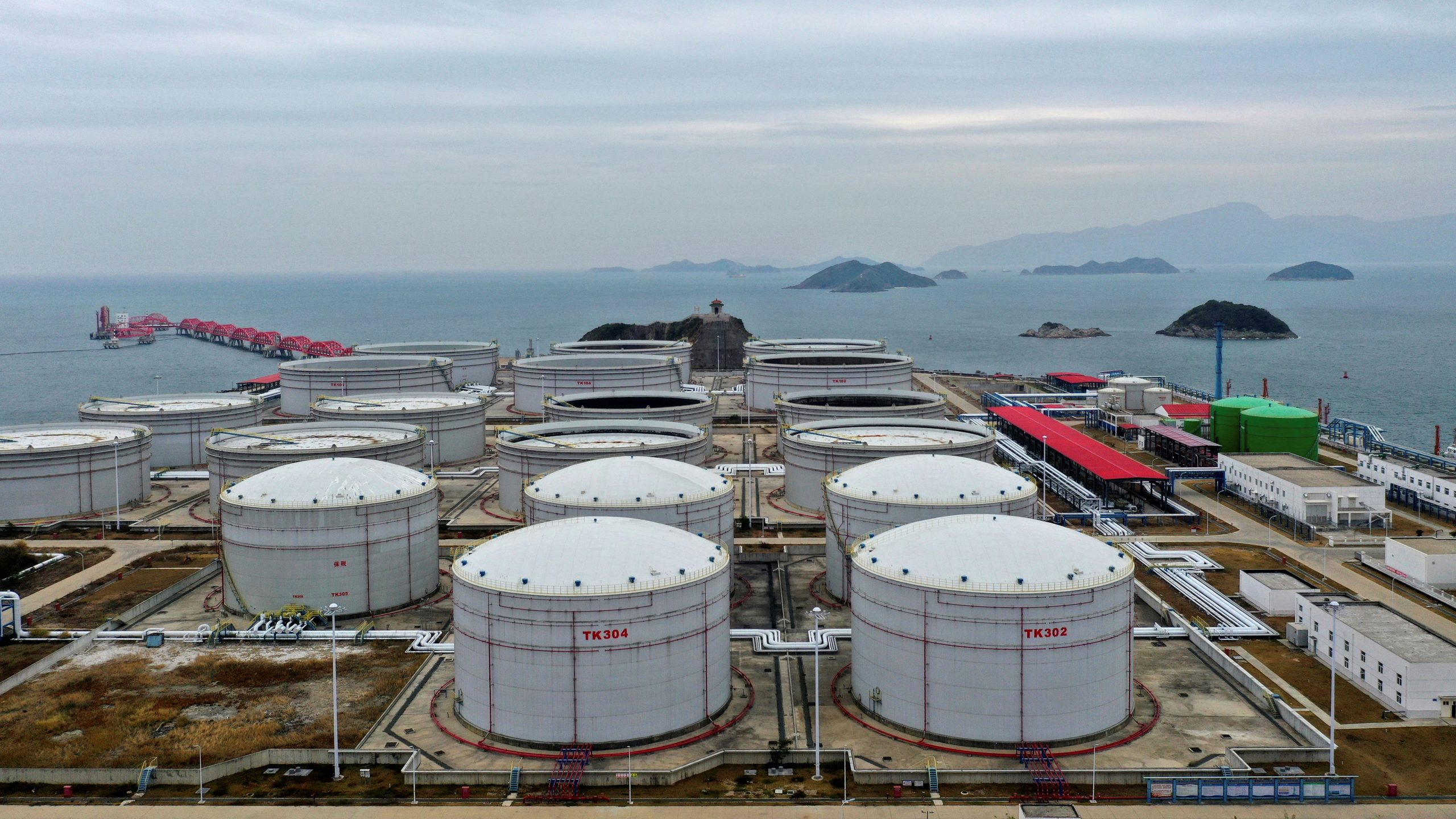 China Closures
In China, the strict coronavirus lockdown of Shanghai ended on Wednesday, after two months, leading to expectations of increased fuel demand from the country.
The gains were capped by reports that some producers are studying the idea of ​​suspending Russia's participation in the OPEC + production agreement, a group of members of the Organization of the Petroleum Exporting Countries "OPEC" and its allies from abroad led by Russia, amid expectations that such a move will increase supplies.
"Fully reopening Shanghai from COVID-19 restrictions may boost sentiment in the periphery," said Jeffrey Haley, chief market analyst.
"The anticipation of more supply hitting the market could fuel some selling, as oil gave up its post-EU embargo bounce," said Stephen Innes, managing partner of SBI Asset Management.
US Oil Production
US oil production in March rose more than 3% to the highest level since November, according to a monthly report from the US Energy Information Administration, on Tuesday.
Data from the US government on inventories was expected next Thursday, and analysts, in a Reuters poll, expected US oil inventories to fall last week, while gasoline and distillate inventories rose.