Saad Al-Kaabi says his country does not plan to return to OPEC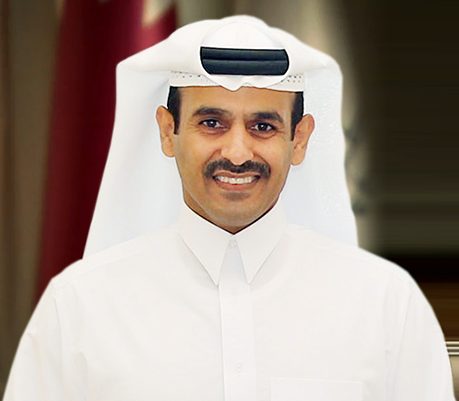 Qatari Energy Minister Saad Al-Kaabi revealed the reasons behind the rise in global gas prices during this period, and record levels, with the approach of winter.
The CEO of Qatar Petroleum and the Qatari Minister of Energy said, on the sidelines of his participation in the "Gastec 2021" conference and exhibition, which is being held in the UAE, that the current high gas prices reflect a lack of investment, as well as a lack of supplies, Reuters reported.
Gastec 2021
The activities of Gastec 2021, the largest exhibition and conference in the world to support the gas, liquefied natural gas, hydrogen and energy sector, were launched today, Tuesday morning, at the Dubai World Trade Center, with the participation and attendance of about 15,000 specialized experts from all over the world directly for the first time since the start of the Corona pandemic.
Al-Kaabi indicated that the current situation in gas prices is not a crisis, explaining that Qatar Petroleum receives many requests from all its customers around the world, but it is not possible to meet everyone's needs.
He said, "In my view, the crisis of high gas prices is due to the market's insufficient investment in the sector."
He stressed that he does not hope that prices will continue to rise, saying: "We don't want these high prices, and we don't think they are good for consumers. We don't want $2, we don't want $20… We want to have a reasonable and sustainable price."
He added that gas will certainly be part of the solutions for the energy transition, adding that his country is committed to investing in domestic gas infrastructure significantly.
Back to OPEC
The Qatari Minister of Energy indicated that his country has no plans to return to the Organization of Petroleum Exporting Countries (OPEC), explaining that his country's relations with the UAE are good.
He attributed Qatar's decision to being a country specialized in the field of liquefied natural gas, saying: "It was a decision we took. As we said we will leave OPEC because we are a gas country, we are a small country to produce oil, so it does not make sense for us to continue, this is a decision we made that we will not review." , reported TASS.
In December 2018, Doha decided to leave OPEC, starting on January 1, 2019.
Al-Kaabi added that it is a technical and strategic step that is not linked to the political and economic boycott, noting that his country plans to focus on developing and increasing the production of liquefied natural gas.